Health Equity Committee
Formally established in July 2020, the Health Equity Committee is tasked with understanding health disparities and developing strategies to ensure health equity for all AHCCCS members. The committee is responsible for overseeing and managing health equity considerations as they relate to policy, data, health plan oversight and emerging health care innovation strategies for over 2 million Arizonans.
Equality means each individual or group of people is given the same resources or opportunities. Equity recognizes that each person has different circumstances and allocates the exact resources and opportunities needed to reach an equal outcome. More info can be found at Online Public Health: Equity vs. Equality: What's the Difference?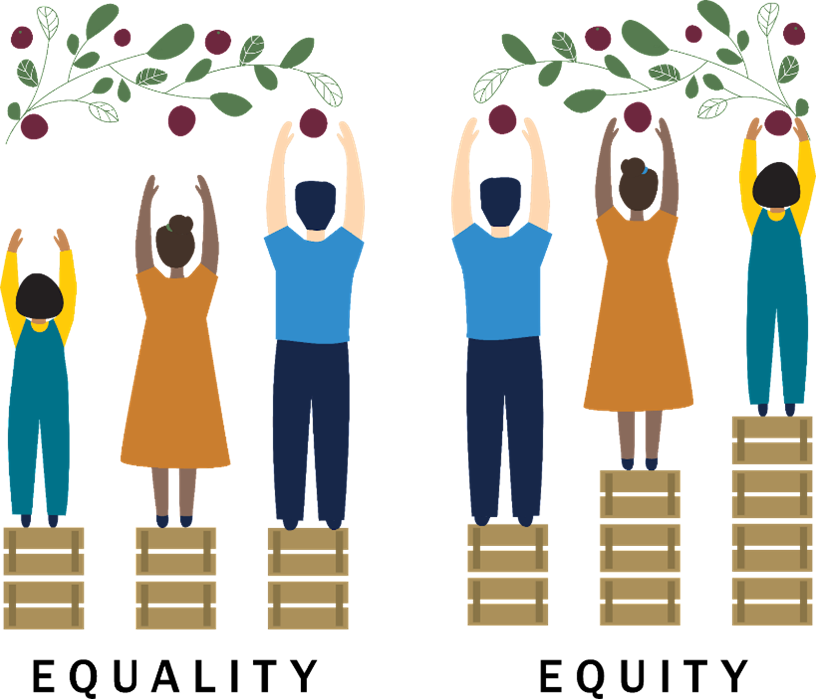 Healthy People 2030 defines health equity as the "attainment of the highest level of health for all people. Achieving health equity requires valuing everyone equally with focused and ongoing societal efforts to address avoidable inequalities, historical and contemporary injustices, and the elimination of health and health care disparities."
This committee is responsible for identifying health disparities among AHCCCS-eligible individuals and members by using AHCCCS utilization and quality improvement data to advance policy and/or contracting strategies to improve the health equity of AHCCCS' populations and programs. This committee will communicate existing health equity strategies currently being implemented by the agency, identify needed improvements to existing strategies (if appropriate), develop and/or evaluate key metrics, and articulate future interventions aimed at eliminating health disparities.
Questions? Please email: healthequity@azahcccs.gov
Committee Goals:
Understand health disparities among AHCCCS members.
Effectuate policy changes and support the implementation of strategies for positive improvement where known disparities exist, creating opportunities for the more equitable provision of services and supports.
Raise the visibility of AHCCCS' commitment to health equity and the strategies in place to ensure the equitable provision of services and supports.
Improve health outcomes for AHCCCS members.
Identify challenges and barriers that AHCCCS members have in accessing covered services.
---
A Committee Chair
Jakenna Lebsock, Assistant Director, Division of Health Care Services
A Committee Co-Chair
Ruben Soliz
An Executive Sponsor
Carmen Heredia, Director
A Project Support
Dr. Sara Selek, Chief Medical Officer
A Project Manager
Amy Putman, Project Manager, Office of the Director
Committee Members

Division of Business & Finance (DBF) - Vacant
Division of Community Advocacy and Intergovernmental Relations (DCAIR) - Lia Ballesteros, Ruben Soliz
Division of Fee-For-Service Management (DFSM) - Leslie Short, Rachel Conley
Division of Grants and Innovation (DGI) - Alexandra O'Hannon, Andrew Medina
Division of Health Care Services (DHCS) - Alexandrea Ruth, Cameron Adams, Jane Otenyo, Julie Ambur, Lindsey Irelan, Min Ji Yi, Susan Podshadley
Division of Member and Provider Services (DMPS) - Dareth Cox, Deidra Frisby, Robert Burke
Human Resources and Development (HRD) - Vacant
Information Services Division (ISD) - Amanda Spence, Anthony Flot, Michael Lipscomb, Owen Blackshaw
Office of the General Counsel (OGC) - Stephanie Elzenga
Office of Inspector General (OIG) - Robin Cole
Office of the Director (OOD) - Amy Putman, Vishal Etikala
This list is inclusive of all AHCCCS divisions.
---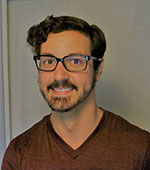 Cameron 'Cam' Adams is the data coordinator for the AHCCCS Targeted Investments (TI) Program in the Office of the Director. He analyzes TI participation, claims, and PCP assignment data and regularly interacts with providers, plans, and SMEs to better understand results and identify opportunities for policy improvement. Cam is proud of his past work in ALTCS eligibility, HEA plus, and the AHCCCS administrative budget, looks forward to applying these experiences to promote health equity for AHCCCS members.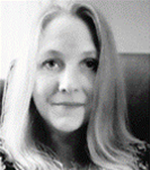 Julie Ambur is a Senior Project Manager with AHCCCS, applying 20 years of private and public sector managed care compliance and public policy development experience to her role. Julie's approach pulls from her and her family members' experiences living with chronic illness, her environmental and sustainability advocacy, as well as her studies in biological sciences and public administration. Julie is also part of the Satcher Health Leadership Institute's cohort for the 2022 Community Health Leadership Program which focused on climate change and environmental health equity. Julie's goal is to reach communities in ways that are impactful, inclusive, and promote health equity for AHCCCS members.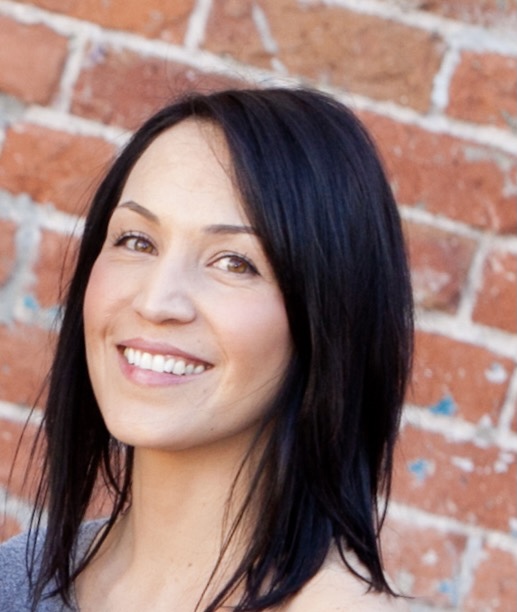 Lia Ballesteros holds a master's degree in Community Counseling. With over 16 years' experience working with children, families, and adults in underserved communities, she has worked in diverse areas of the helping profession including assessment, crisis intervention, advocacy, and outpatient individual, group, and family therapy. Since 2015, while working at the Arizona Department of Health Services, and now AHCCCS, she has provided and overseen regional advocacy across Arizona for individuals with a serious mental illness designation. Lia is dedicated to continued advocacy for the underrepresented by ensuring health equity and achieving optimal health for all AHCCCS members.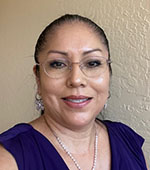 Rachel Conley is an American Indian of Arizona. She moved to Phoenix in 2000 and has been employed with the State of Arizona since. She is currently the Tribal Arizona Long Term Care Service (ALTCS) Administrator at AHCCCS. She is responsible for maintaining a positive government-to-government relationship with eight Tribal ALTCS programs throughout Arizona and ensuring appropriate oversight of the system. Rachel is a member of the Health Equity Committee where she serves as an advocate for our tribal population. She participates in establishing a health care system that focuses on improving our health care systems, eliminating health disparities, and reaching health equity for members. Rachel grew up in a tribal community, so she is deeply passionate in successfully implementing Federal and State Government plans and projects while at the same time respecting tribal sovereignty.
Anthony Flot is currently the Chief Information Security Officer for AHCCCS. Working at AHCCCS was Anthony's first entry into government, which he began in 2017 as the Information Technology Manager. Prior to coming to work for AHCCCS, Anthony worked over 20 years in the financial services technology realm. He worked as a technician, an engineer, a lead, manager, and technical project manager. Anthony built his career on meeting business needs by making complex technology simple. He takes pride in getting to know the business and finding the technology that meets a need or improves on a current process. In the technology field, much like in business, you must always be looking to improve and evolve. Anthony's passion for technology has always driven him to keep at the forefront of the industry and to apply that knowledge to meet business needs. Health Equity is important to Anthony because he has personally seen those who have had health care access and those who have not and by trying to find ways to get everyone the health care access they should have, Anthony feels like he is making a positive impact in his community.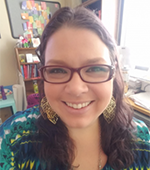 Jakenna Lebsock is an Assistant Director in the Division of Health Care Services, focusing on clinical and operational aspects of Managed Care. Jakenna has a passion for data and continuous quality improvement as well as ensuring quality care for Arizona's most vulnerable populations. Jakenna grew up in a very rural/poor community in southeast Kansas and understands the impact of appropriate and representative access to care and services. Jakenna is a dedicated advocate for survivors of domestic violence, gender equality, and LGBTQ+ rights. Jakenna holds a Master's Degree in Public Administration from the University of Arizona.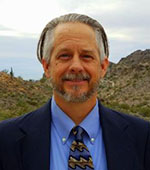 Michael Lipscomb joined AHCCCS in 2016 and currently serves as the Whole Person Care and Criminal Justice Administrator in the Division of Health Care Management. In this role, Michael is the agency lead for social determinants of health and criminal justice- focused initiatives and manages cross-agency collaborations to develop, operationalize, and evaluate new interventions addressing social risk factors. Michael holds a Bachelor's Degree in Criminal Justice Administration from Southern Illinois University and has 12 years' prior experience in the criminal justice field in Arizona.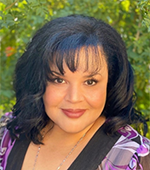 Alexandra O'Hannon has a Master's degree in Social Work from Arizona State University and is a Certified Professional in Healthcare Quality (CPHQ). She has over 20 years of experience in healthcare operations for substance abuse, medical and behavioral health services. In her current role, she oversees the administration of the State Opioid Response grant. Alexandra is an advocate for quality-based healthcare for all Arizonans. She is honored to be able to contribute to the committee's efforts to strengthen health equity within the State.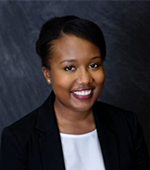 Jane Otenyo joined AHCCCS in 2022 and is currently a Project Coordinator for the Targeted Investments Program (TI) in the Office of the Director. Jane holds a Master's Degree in Public Health from the University of Arizona. Prior to AHCCCS, she was active in initiatives aimed at improving local health outcomes and reducing health disparities through community-based organizations in Arizona. Jane is eager to work in partnership with this committee to support health equity for all.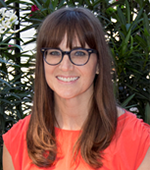 Leslie Short currently serves as the Integrated Services Administrator in the Division of Fee-for-Service Management at AHCCCS, providing regulatory oversight to the Tribal Regional Behavioral Health Authorities and working to create and support care coordination opportunities within the Indian Health Services and tribally operated health care delivery system for the American Indian population in Arizona. Leslie holds a Master's degree in Public Health from New York University and has spent close to fifteen years working in the public health sector implementing health care initiatives for diverse and underserved populations in NYC to rural and border communities in southwest Arizona.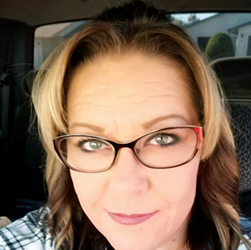 Amanda Spence is a Business Analyst for the ISD Recipient Team with 11 years at AHCCCS (10 DMPS, 1 ISD). Within DMPS she has served as ALTCS Customer Service Rep, ALTCS Eligibility, TSC Agent, and Management Analyst for HEA/PMMIS Testing. She has extensive experience with HEAPlus and PMMIS Recipient/Health plan subsystems. Amanda is passionate about continuous process/systems improvement, data integrity and meaningful data. She is excited to see a collaborative data driven approach to identifying barriers and addressing inequities within AHCCCS' most vulnerable populations.
Refer to the Committee Structure for a full list of members.
---
Background
In September and October 2020, AHCCCS held a series of public forums on health equity. These forums were held virtually on weekdays, weeknights, and weekends to allow all stakeholders in the AHCCCS system to share their experiences and perspectives. Invitations were extended to community members, AHCCCS members, AHCCCS providers and the AHCCCS managed care health plans. Spanish translation was offered at one forum and AHCCCS held a specific forum for tribal stakeholders. These forums resulted in the themes outlined below. The feedback from the forums is a part of the qualitative information the AHCCCS Health Equity Committee is gathering and will be used in combination with claims data to inform future health equity strategies and recommendations. It is the Health Equity Committee's intention to have continuous community dialogue; if you have any comments or questions, please reach out to the committee at healthequity@azahcccs.gov.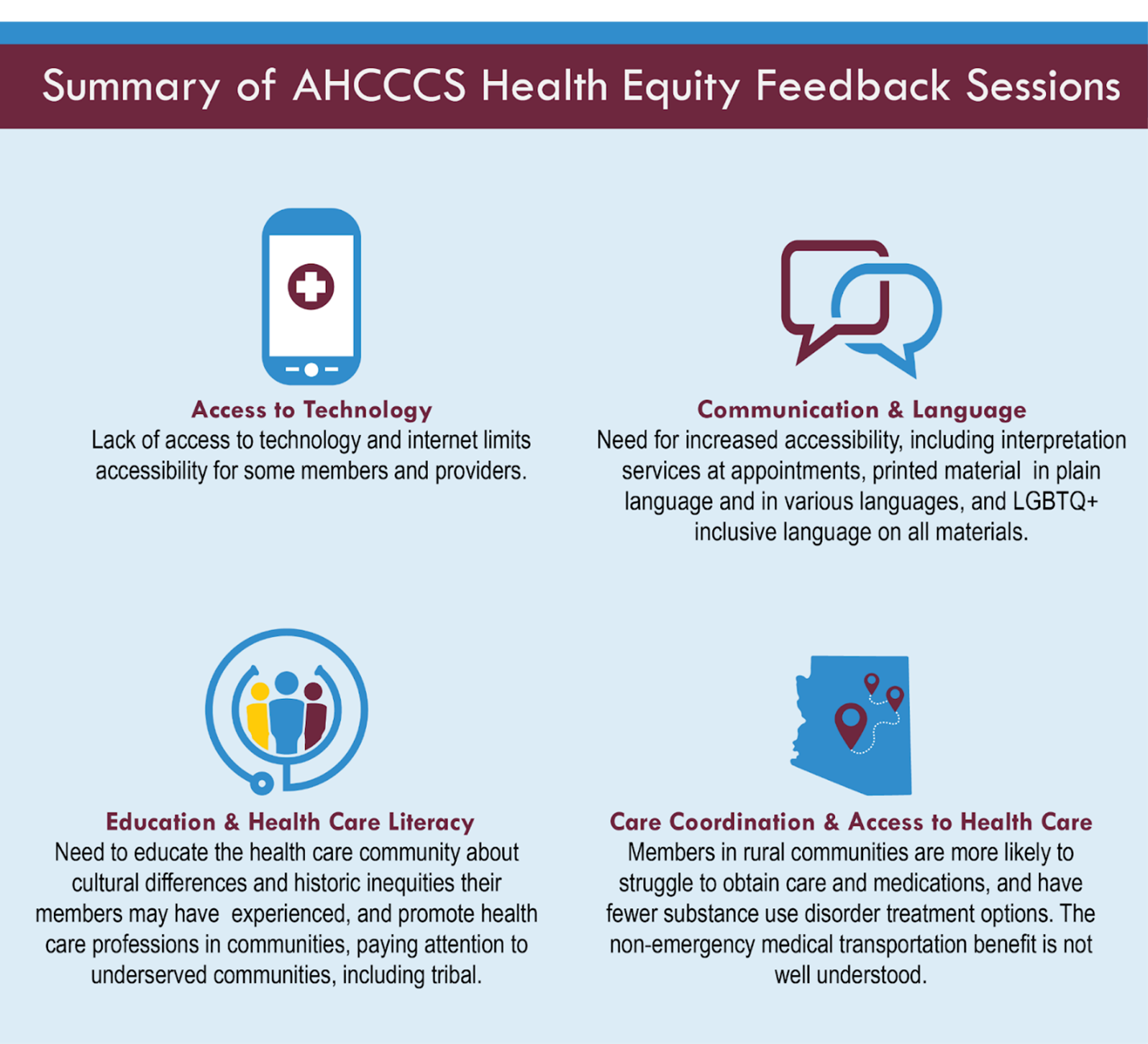 Summary of AHCCCS Health Equity Feedback Sessions
Access to Technology
Lack of access to technology and internet limits accessibility for some members and providers.
Communication and Language
Need for increased accessibility, including interpretation services at appointments, printed material in plain language and in various languages, and LGBTQ+ inclusive language on all materials.
Education and Health Care Literacy
Need to educate the health care community about cultural differences and historic inequities their members may have experienced, and promote health care professions in communities, paying attention to underserved communities, including tribal.
Care Coordination and Access to Health Care
Members in rural communities are more likely to struggle to obatin care and medications, and have fewer substance use disorder treatment options. The non-emergency medical transportation benefit is not well understood.
---